Ready to find out what really happened?
Accident Reconstruction
CMV Compliance Analysis
Court Testimonials
Medical Review
ECM Data Imaging
3D Site Recreation
Accident Reconstruction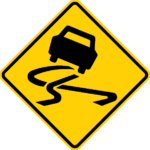 The members of SGAR have the experience and general working knowledge to determine the causation of all different types of crashes. From Commercial Vehicle collision to bicyclist to pedestrian strikes, we can handle it.  We have a general working knowledge of any possible scenario.
CMV Compliance Analysis
Court Testimonials
Medical Review
ECM Data Imaging
3D Site Recreation